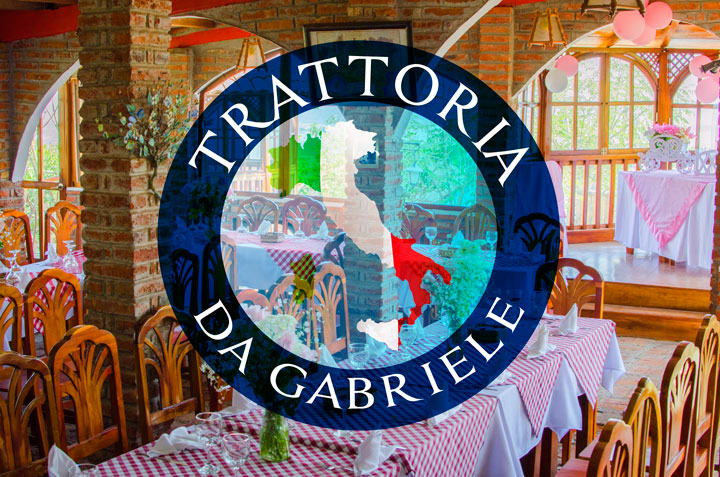 Trattoria da Gabriele, Montecristi
La Trattoria da Gabriele se encuentra al lado del Convento de las Carmelitas, construída en la ladera del cerro Montecristi en fusión con la naturaleza y con verdadero sentido ecológico: maderas, ladrillos y piedras; está rodeada de un hermoso jardín florido, de donde se puede apreciar un estupendo y único panorama.
La cocina de la Trattoria se especializa en los diferentes platos de comida italiana preparados al momento a base de productos artesanalmente hechos en casa, como la pasta y los embutidos combinados con hortalizas y una gran variedad de pescados, mariscos y quesos.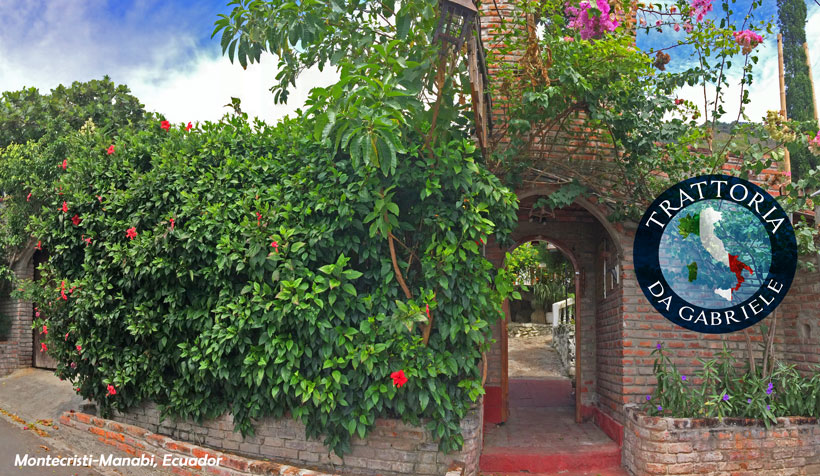 The "Trattoria da Gabriele" it´s located right next to "Convento de las Carmelitas", build on the hillside of Montecristi hill in fusion with nature and with a true ecological sense: woods, bricks and stones; It is surrounded by a beautiful flower garden, where you can appreciate a great and unique panorama.


The cuisine of the trattoria specializes in the different dishes of Italian food. It prepares at the moment a base of homemade products such as pasta and sausages combined with vegetables and a great variety of fish, seafood and cheeses.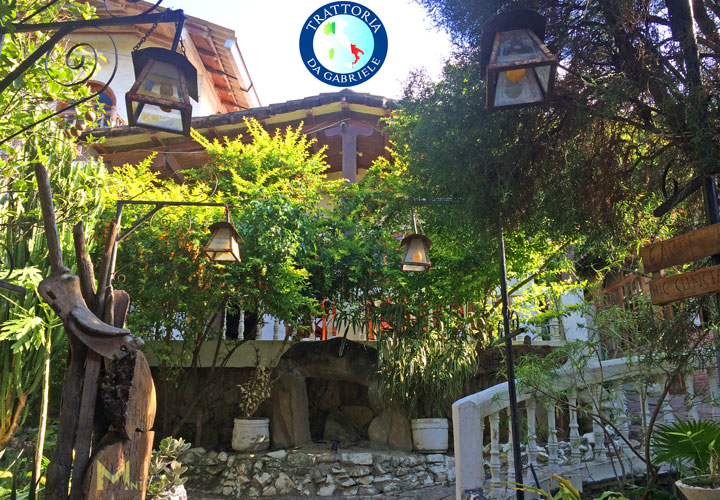 *************************************
Nos alegra mucho que esté aquí con nosotros. Su presencia nos ayuda a hacer nuestro sueño realidad. Esperamos que tenga unos momentos agradables y que coma delicioso. Gracias por venir.

We are very happy that you are here with us. Your presence helps us to make our dream come true. We hope you have a pleasant time and eat delicious. Thanks for coming.

******************************************

---
¿Qué significa TRATTORIA? / what does TRATTORIA means?

La Trattoria da Gabriele se trata de una empresa de carácter familiar con profundas raíces europeas cuya denominación de trattoria indica justamente el tipo de gestión familiar y el trato personalizado a los clientes que son tratados más como amigos que como clientes  dándoles la impresión de estar en casa de amigos.
The Trattoria da Gabriele is a family-run business with deep European roots whose name of trattoria indicates just the type of family management and the personalized treatment to customers who are treated more like friends than as customers giving them the impression of being at home of friends.
Esta pequeña empresa fue fundada en el año 2000, primero en la ciudad de Manta y después en la ciudad de Montecristi. Su reubicación se debió a la creación de Ciudad Alfaro, sede de la última Asamblea Constituyente del Ecuador.
This small business was founded in 2000, first in the city of Manta and then in the city of Montecristi. Its relocation was due to the creation of Ciudad Alfaro, seat of the last Constituent Assembly of Ecuador.
**************
NUESTRA COCINA / our cuisine
Especializada en los diferentes platos de la comida italiana preparados al momento y a base de productos de la casa como nuestras pastas y embutidos que son 100 % artesanales, en conjunto de carnes y mariscos.

Our cuisine specializes in the different dishes of Italian food prepared at the very moment and based on products of the house ,such as our pastas and sausages that are 100% handmade, along with meats and seafood as well.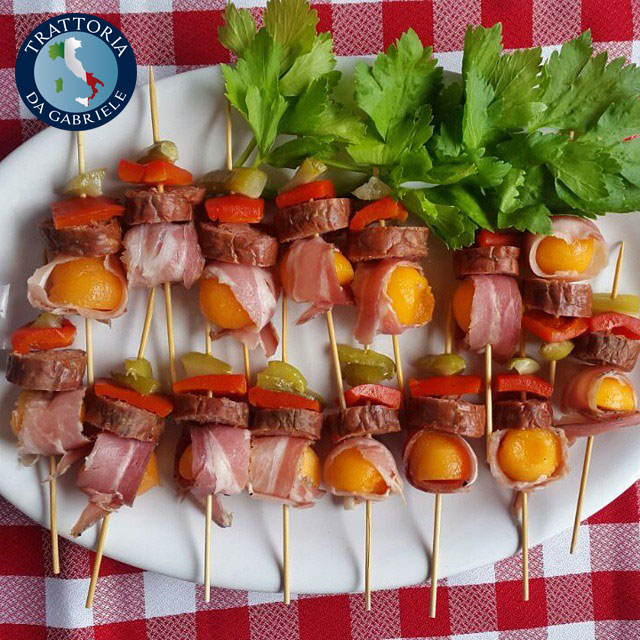 antipasto de la casa
*************
UN TOQUE ESPECIAL / a fresh touch
Un toque especial es la ubicación de la Trattoria ubicada en la zona alta de las faldas del cerro de Montecristi a 200 m.s.n.m, por lo que permite disfrutar de una vista panorámica de Manta y Montecristi hasta el mar rodeado de mucha vegetación y con un clima fresco tropical.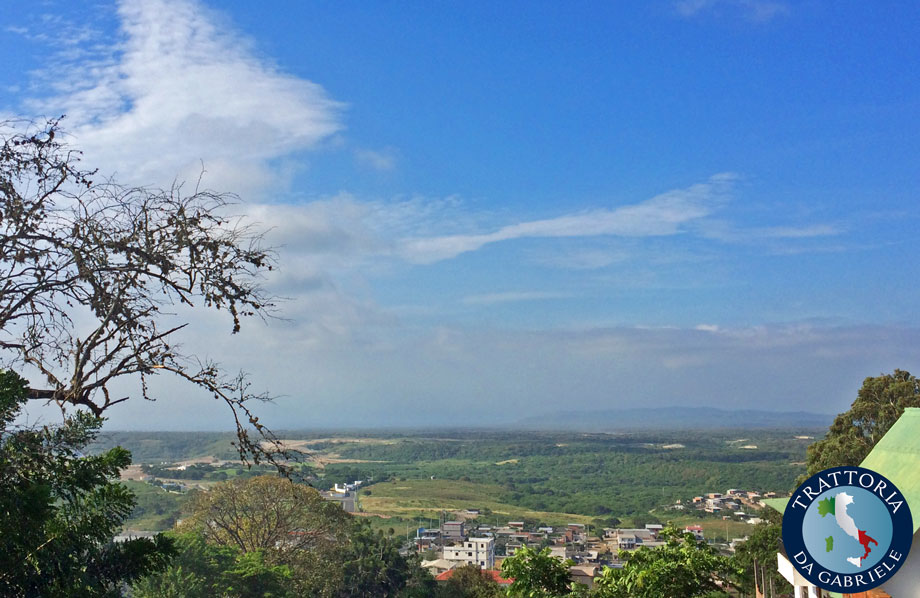 A special touch is the location of the Trattoria located at the upper part of the slopes of the Montecristi hill (200 meters above sea level), allowing you to enjoy a panoramic view of Manta and Montecristi to the sea surrounded by a lot of vegetation and a cool climate tropical.
****************
HORARIOS / opening hour:
Martes a Domingo de 12:00 a 15:00 y de 19:30 a 22:30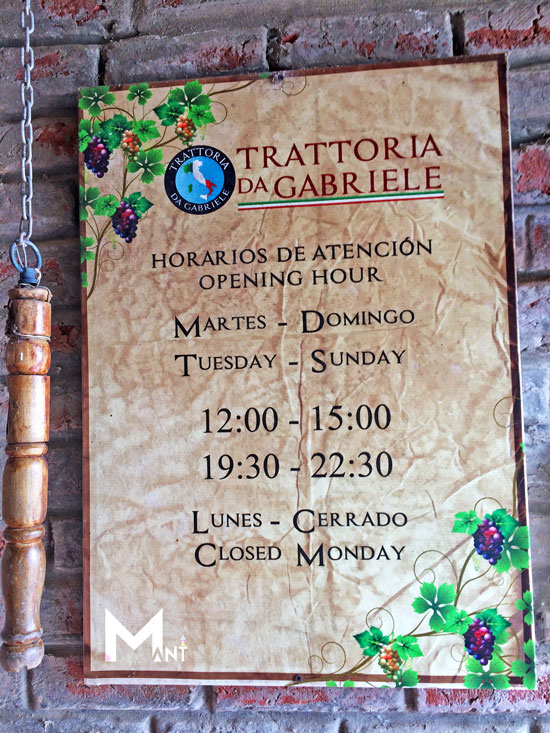 DIRECCIÓN/address: Ciudadela Eloy Alfaro. Calle: Brisson. Av.: Santa Teresa. En la subida hacia el Monasterio de las "Carmelitas".
TELÉFONOS: 0993257790 / 052 310-350 / 052 310-875
CORREO: [email protected]
WEB: www.trattoriadagabriele.com
---
REDES SOCIALES / social network:
FACEBOOK – trattoria da gabriele
INSTAGRAM – @trattoriadagabriele
---
*******************
Un poco sobre Gabriele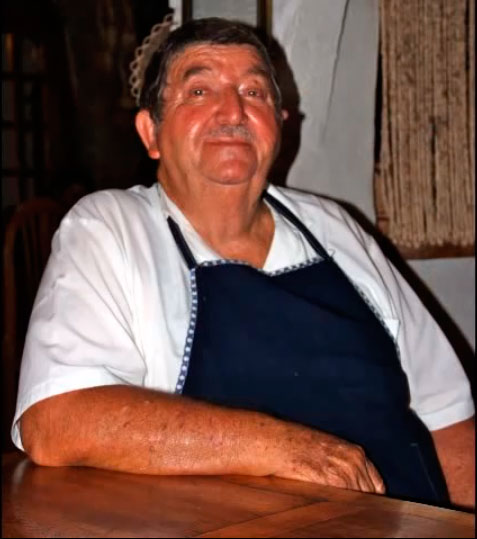 Gabriele, originario de Revere de la provincia de la Lombardia, emigró a América por el año 1955.
Después de haber vivido en varios países de centro y sur América, llegó al Ecuador donde se dedicó a la industria alimentaria por muchos años hasta que llegó un momento en el  cual decidió dedicarse a uno de sus hobbies preferidos " la cocina".
Durante varios años en la trattoria, cada miembro de la familia realizaba una labor;  Gabriela atendiendo a los clientes en las mesas, Desirée ayudaba a organizar el flujo de los platos y  Amaranta contestando el teléfono, mientras papá Gabriele y mamá Marlene hacían que la magia suceda en la cocina. ¡Todo un negocio familiar!
Hoy en día, su hija Gabriela junto a su esposo Andreas continúan con la  tradición en la cocina de la Trattoria; además desde el 2016 han desarrollado "Trattoria da Gabriele" como marca de productos frescos y congelados manteniendo siempre lo rico, artesanal y sano pero sobre todo lo hecho con dedicación y mucho amor.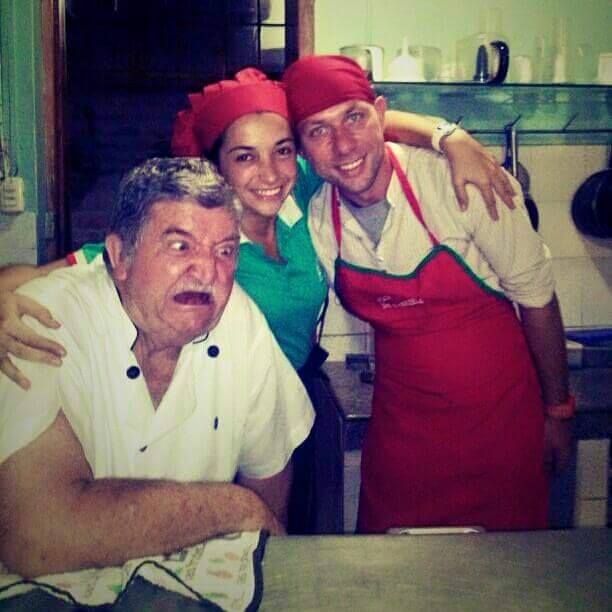 Gabriele, originally from Revere of the province of Lombardy, emigrated to America in 1955.
After having lived in several countries of Central and South America, he arrived in Ecuador where he dedicated himself to the food industry for many years until a time came when he decided to dedicate himself to one of his favorite hobbies "la cocina"
For several years in the trattoria, each member of the family did a work; Gabriela attending to the customers at the tables, Desirée helped organize the flow of dishes and Amaranta answered the phone, while Dad Gabriele and Mama Marlene made the magic happen in the kitchen. A family business!
Nowadays, her daughter Gabriela along with her husband Andreas continue the tradition in the kitchen of the Trattoria; Also since 2016 have developed "Trattoria da Gabriele" as a brand of fresh and frozen products always maintaining the rich, handmade and healthy but above all done with dedication and much love.
---
VIDEOS RELACIONADOS:
NOTICIAS RELACIONADAS:
(197)