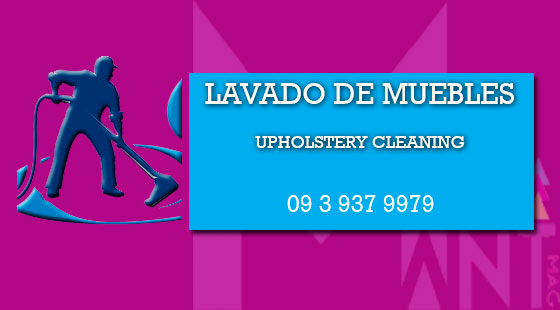 Lavado de Muebles NEBRASKA / Upholstery cleaning & more
Especialistas en / Specialized at:
Lavado y limpieza de Muebles.

/ Upholstery cleaning.

Alfombras

/ Carpets.

Interiores de  Autos

/ Car interiors.

Colchones

/ Mattresses.

Limpieza y lavado de fibras.

/ Fibers´s cleaning and washing.
Uso de PRODUCTOS NATURALES amigables con el ambiente y la salud humana.
Use of NATURAL PRODUCTS friendly to the environment and human health.
MAQUINARIA ESPECIALIZADA / Specialized machines
Máquinas Industriales Americanas garantizan un lavado AL VAPOR profundo, inyectando agua (a 98 grados de temperatura) al mismo tiempo que absorben la suciedad afuera. Como resultado, un mejoramiento de las fibras en sus muebles.
American Industrial Machines guarantee a deep STEAM wash, injecting water (at 98 degrees of temperature) at the same time that they absorb the dirt outside. As a result, an improvement of the fibers in your furniture.

Además, EFICIENTES máquinas especialmente diseñadas para limpiar alfombras con cepillo incorporado. 
Also, EFFICIENT machines specially designed to clean carpets with a built-in brush.
Resultados immediatos!
---
SERVICIO A DOMICILIO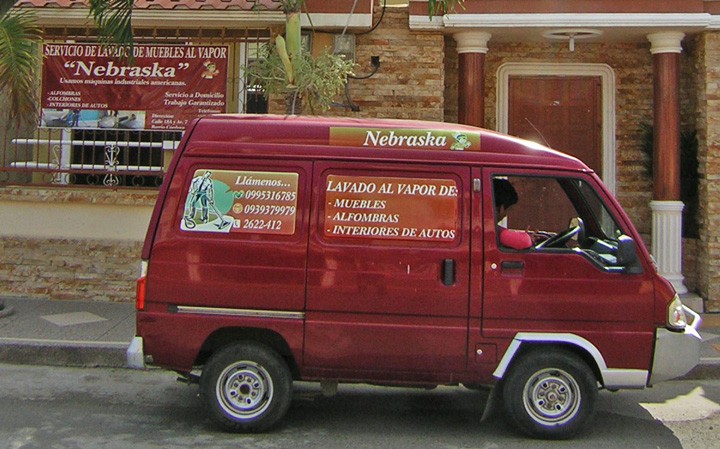 Teléfonos
Oficina/Office:05  2622 412

Movistar: 0995316785   –   Claro: 0939379979  (Whatsapp)
(65)