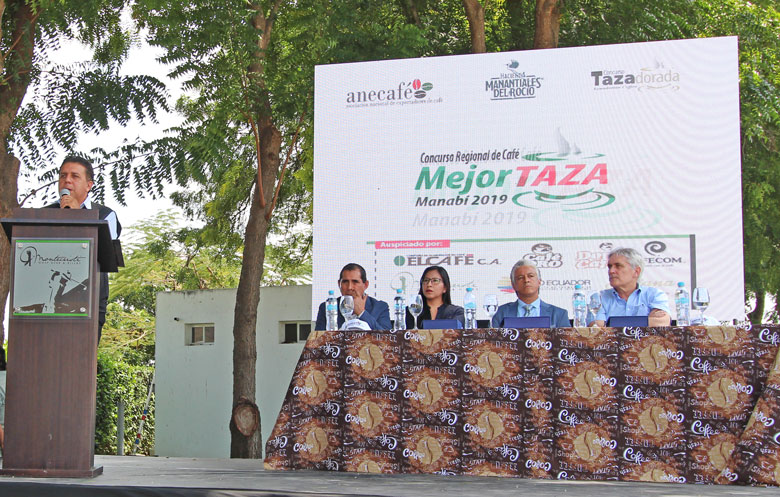 El café de Manabí-Ecuador logra un importante reconocimiento en calidad a nivel nacional
---
ANECAFÉ (Asociación Nacional de Exportadores de Café del Ecuador) desarrolló con total éxito el Primer Concurso de Café Regional Taza Dorada – denominado "Mejor Taza Manabí 2019, cuyo objetivo principal es
incentivar al pequeño y mediano productor de la provincia a trabajar y mejorar su café en calidad.

// ANECAFÉ (National Association of Coffee Exporters of Ecuador) successfully developed the First Regional Coffee Competition (Golden Cup) – called "Best Cup Manabí 2019″, whose main objective is to encourage the small and medium producers in the province (Manabí) to work and improve their coffee quality.
---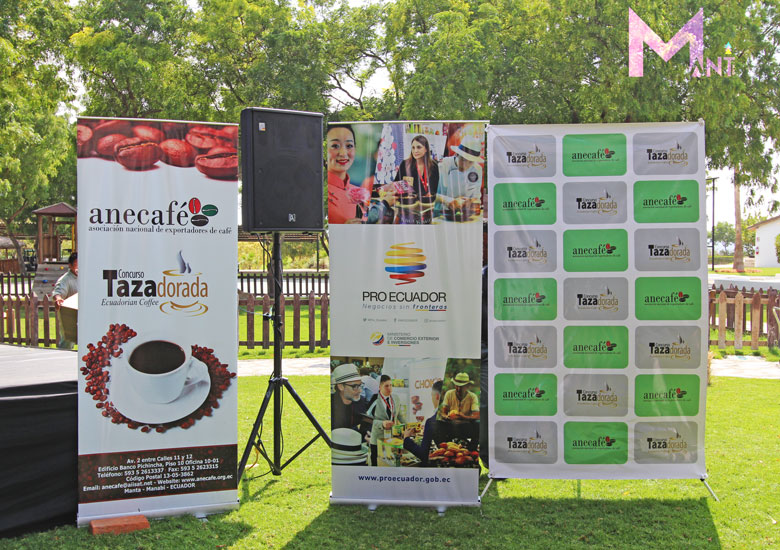 La cita se dió en el prestigioso Montecristi Golf Resort y contó el apoyo de importantes instituciones públicas y privadas, tales como: ProEcuador, Hacienda "Manantiales del Rocio",  Cafecom, Solubles Instantáneos, entre los más destacados.
// The event was held at the prestigious Montecristi Golf Resort and was supported by important public and private institutions, such as: ProEcuador, Hacienda "Manantiales del Rocío", Cafecom, Instant Solubles, among the most prominent.

Un ambiente fraterno lleno de camaradería y buenas relaciones (algunas de ellas con varias décadas de historia).
// A fraternal environment full of camaraderie and healthy relationships (some of them with several decades of history).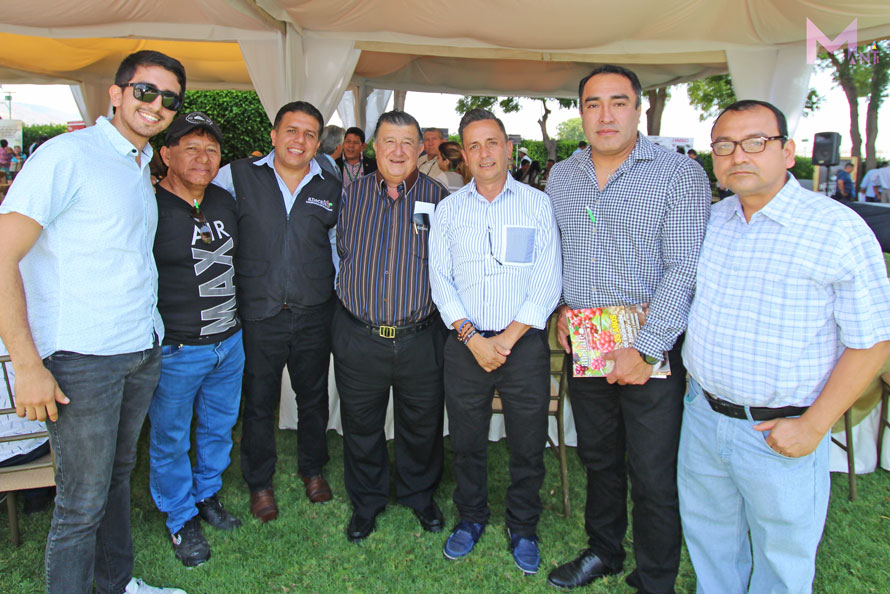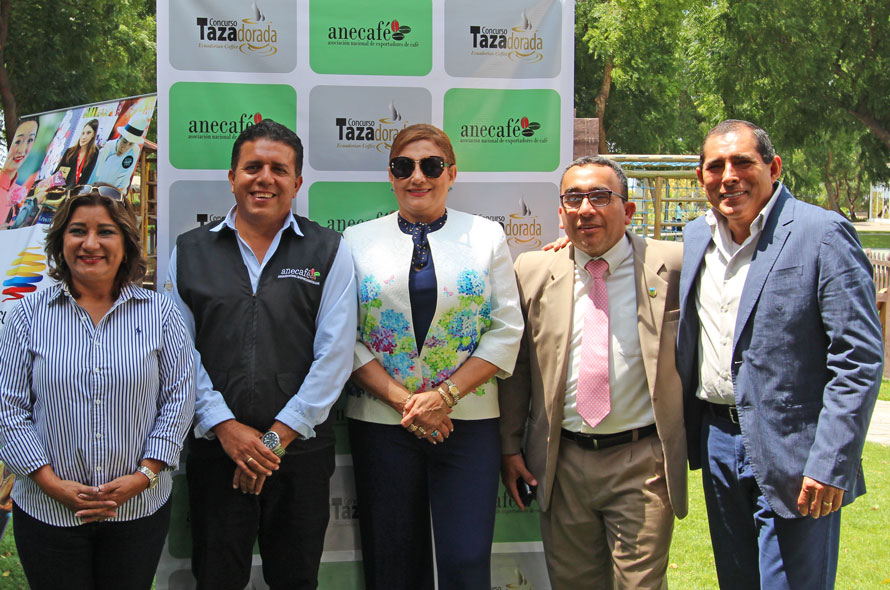 ---
EL EVENTO / The Event
Inició con la bienvenida a cargo de autoridades de Anecafé, entre ellos Vinicio Dávila y Pablo Pinargote (Presidente y Gerente de la institución respectivamente) quienes dieron paso a importantes charlas magistrales dirigidas a los productores asistentes, relacionadas a varias áreas del ciclo de producción: desde microbiología, biotecnología, asociaciones destacadas en la provincia y su eficaz labor, descripción de cafés especiales del Ecuador, impacto del evento Taza Dorada en la industria nacional, presentación de auspiciantes, entre lo más destacado.
// It began with the welcoming words by ANECAFÉ authorities, including Vinicio Davila and Pablo Pinargote (President and General Manager of the institution respectively) who right after, introduce the "key talks" aimed to the coffee producers attendance, related to various areas of the production cycle: from microbiology, outstanding associations in the province and its effective work, description of specialty coffees from Ecuador, impact of the "Taza Dorada" event (Golden Cup) event in the national industry, presentation of sponsors, among the highlights.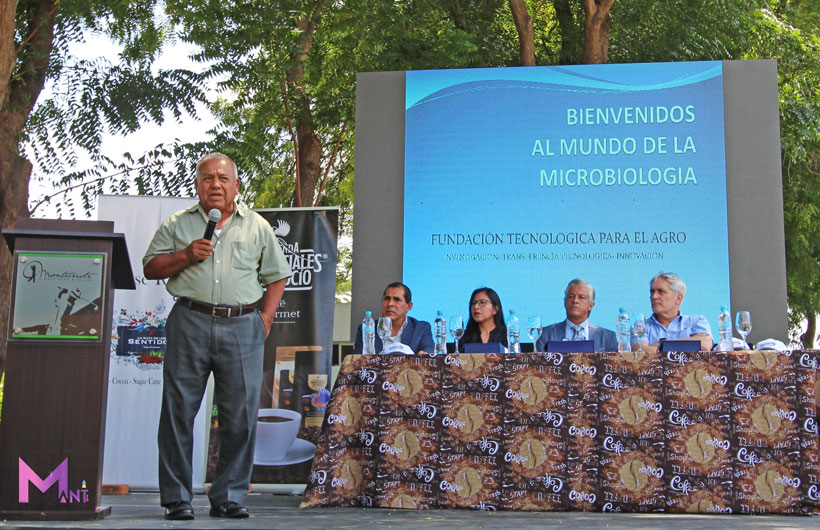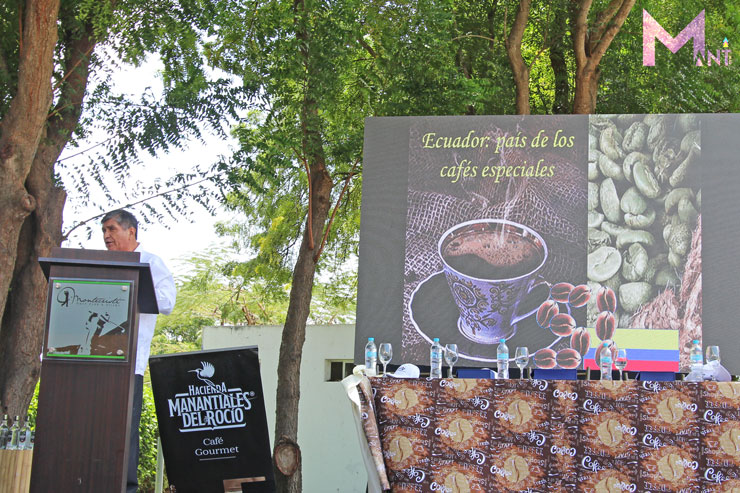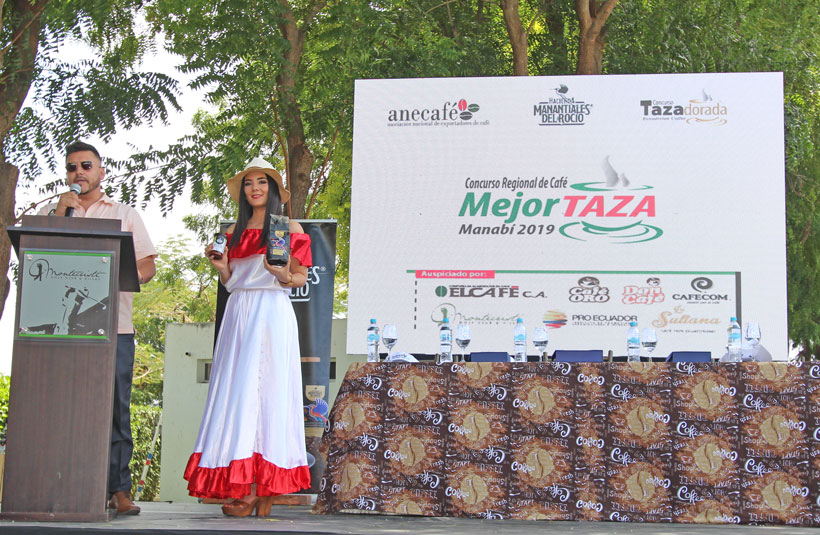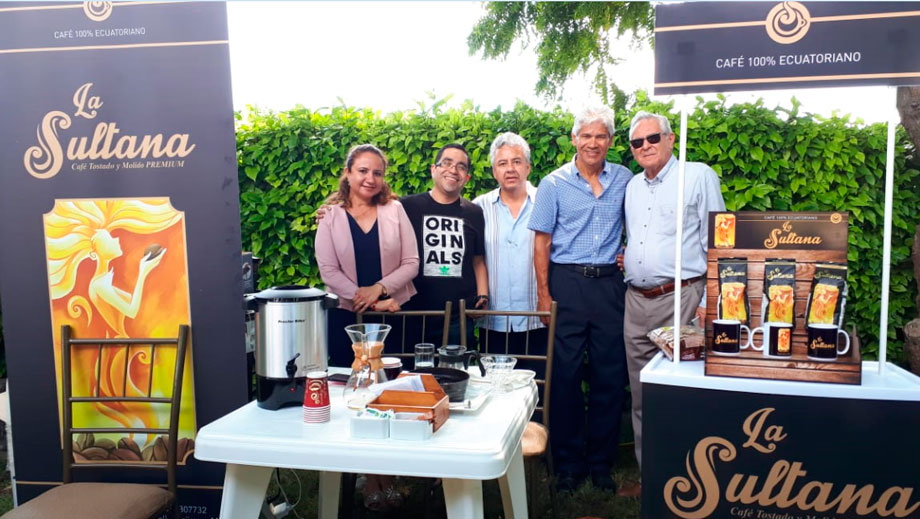 Para finalizar el ciclo de conferencias, una enérgica intervención por parte de Bolivar Mendoza (quien además es participante del concurso), ícono del café manabita y actual embajador del turismo y del emprendimiento a nivel nacional. Bolívar, junto a sus hijos nos mostraron una historia llena de sueños cumplidos pero al mismo tiempo hacen énfasis en la importancia en la constancia, además del deseo de seguir creciendo, crear asociatividad y seguir capacitándose a todo nivel.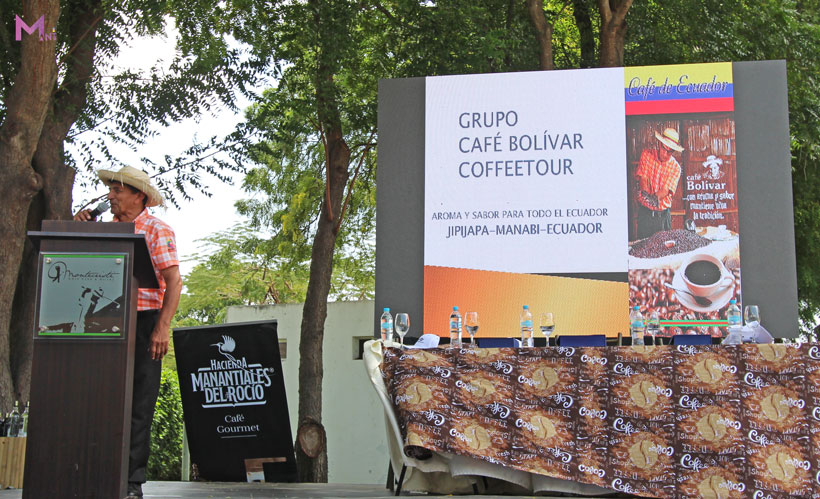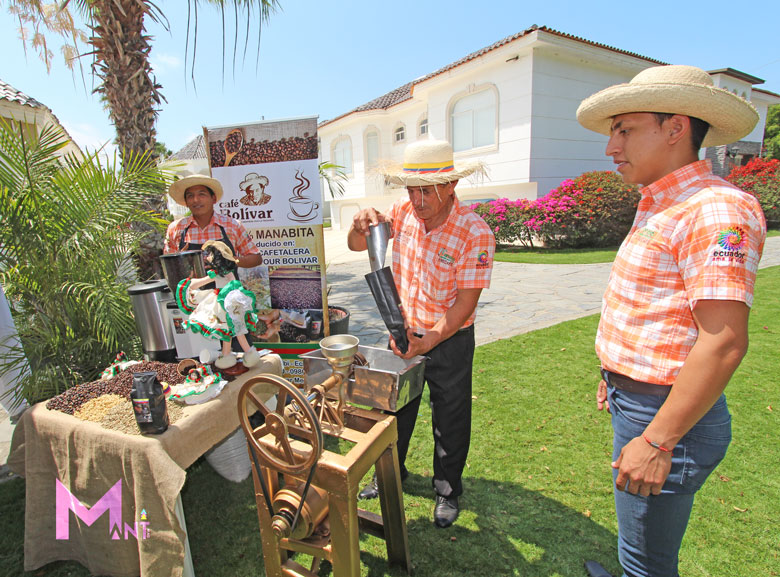 ---
Al mismo tiempo, encontramos novedosas marcas relacionadas a la industria, algunas que al parecer, representan una evolución en los procesos de comercialización y han optado por incluir un toque de innovación y tecnología en sus estrategias de comunicación, logrando así, expandir las relaciones comerciales con actores de inversión extranjeros, los cuales representan un importante mercado de consumo a nivel regional.
// At the same time, we find striking new brands related to the industry, some that apparently represent an evolution in the marketing processes and have chosen to include a touch of innovation and technology in their communication strategies, thus achieving, expanding business relationships with foreign investment actors, which represent an important consumer market at the regional level.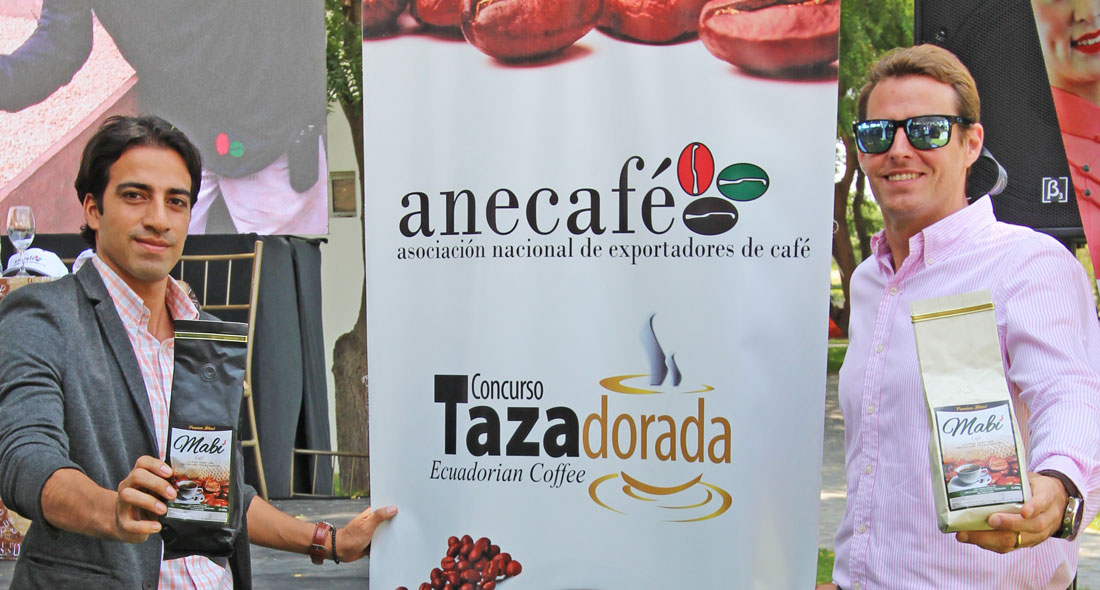 @cafemabi, marca revelación en la industria. //@cafemabi, up-and-coming striking new brand in the market.
---
LA PREMIACIÓN / The Awards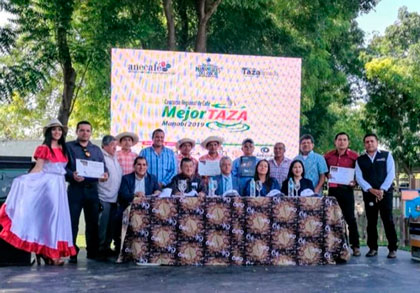 "Nosotros, como sector privado, consideramos que es importante que el pequeño y mediano productor de la provincia empiece a trabajar en diferenciación de calidad, porque es uno de los caminos que nos quedan para poder seguir en la producción del café", destacó el Gerente de Anecafé, Pablo Pinargote.
// "We, as a private party, consider it´s important that the small and medium-sized producer in the province start working on quality differentiation, because it´s one of ways left we have to continue in coffee production," said the Manager from Anecafé, Pablo Pinargote.
---
Durante varios días previos a la cita, varios jueces nacionales, entre ellos el experimentado Estuardo Lopez, y una juez internacional, Sandra Bolivar de @qlabcoffee, quienes cataron y analizaron  los 27 microlotes de los diferentes productores de varios cantones que participaron.
// For several days prior to the awards, several national judges and an international judge tasted and analyzed the 27 microlots of the different producers from several "Manabí town regions" that participated.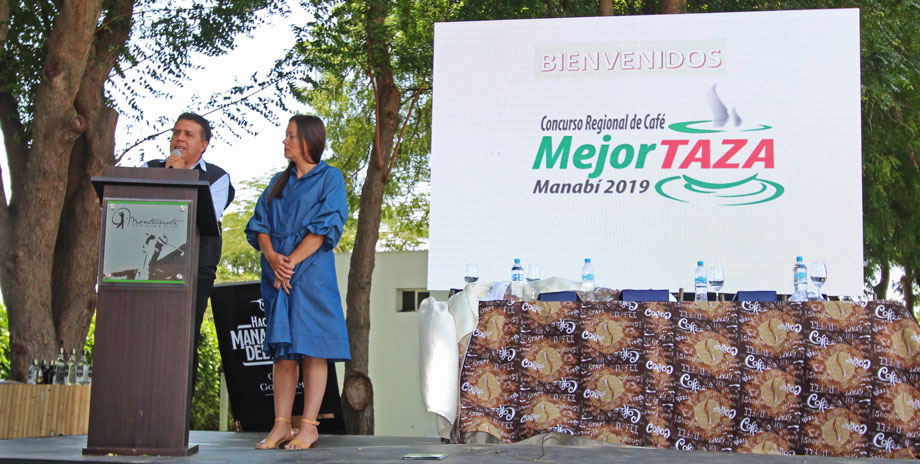 Al final, el cuadro de premiación quedó definido de la siguiente manera, de acuerdo a puntuaciones y características del lote de café presentado.
// In the end, the awards table was as follows, according to coffee scores and characteristics of each coffee lot.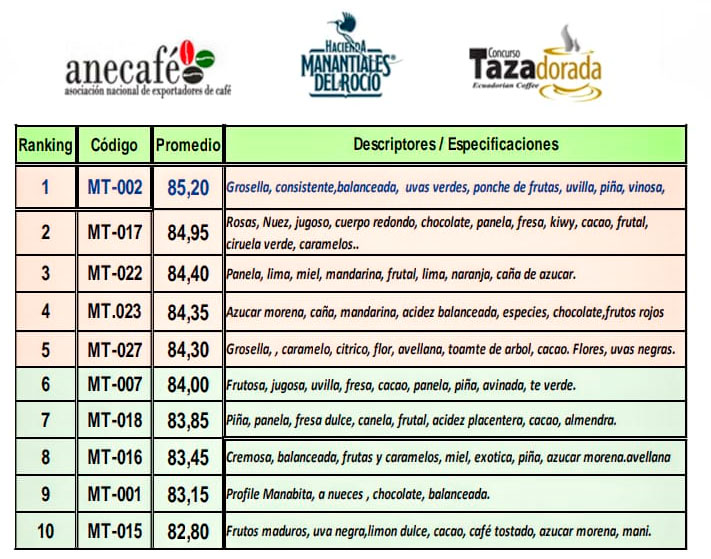 En el evento fueron premiados los primeros 10 lugares y se subastaron los 5 primeros microlotes.
// In the event the first 10 places were awarded and the first 5 microlots were auctioned.

Durante el acto el presidente de Anecafé, Vinicio Dávila, resaltó que este evento es iniciativa de la Asociación junto a  la hacienda Manantiales del Rocío, sumado a la experiencia del evento nacional y franquicia como es Taza Dorada.
// During the event, the president of Anecafé, Vinicio Dávila, stressed that this event is an initiative of the Association next to the Hacienda Manantiales del Rocío, added to the experience of the national event and franchise such as the Golden Cup.
---
"Mejor Taza Manabí es un evento importante de competitividad de manera regional; consideramos que viene a ser un gran incentivo para pequeños y medianos productores de esta tierra".
"Manabí´s Best Cup is an important event of regional competitiveness; We consider it to be a great incentive for small and medium producers of this land. "
---
ACERCA DE MANABÍ / About Manabí´s province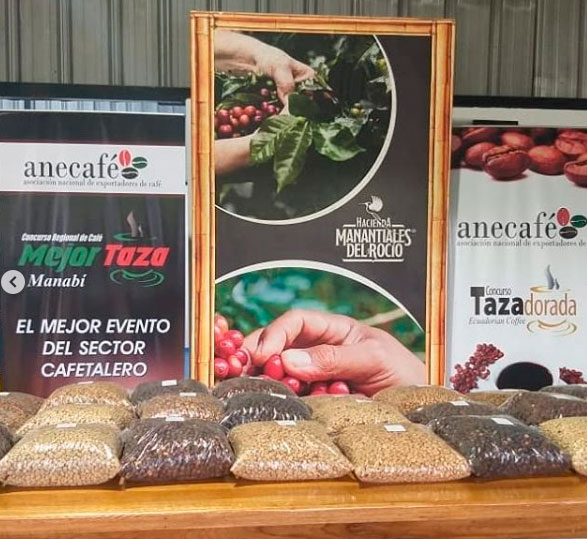 Tiene un gran potencial para desarrollar café de calidad o diferenciado, por sus diferentes microclimas, suelos, la experiencia y el trabajo arduo de los caficultores.
// It has great potential to develop quality or differentiated coffee, due to its different microclimates, soils, experience and hard work of coffee growers.
---
ACERCA DE ANECAFÉ / About the institution
"Nuestra misión como líderes en el sector privado del café nos compromete a realizar este evento, que tiene como objetivo incentivar y lograr mejoras en el proceso de cosecha y poscosecha y obtener mejores precios por calidad de su café y por tanto, una mejor calidad de vida".
"Our mission as leaders in the private coffee sector commits us to carry out this event, which aims to encourage and achieve improvements in the harvest and post-harvest process and obtain better prices for the quality of their coffee and therefore, a better quality of lifetime".
---
Puedes conocer más detalles en las cuentas oficiales de ANECAFÉ y Pablo Pinargote, Gerente General de Anecafé, para más historias de la industria e institución.
// To find out more details, go to the official site of ANECAFÉ and Pablo Pinargote on instagram.
---
Véase también (fuente) / local news (source)
(563)