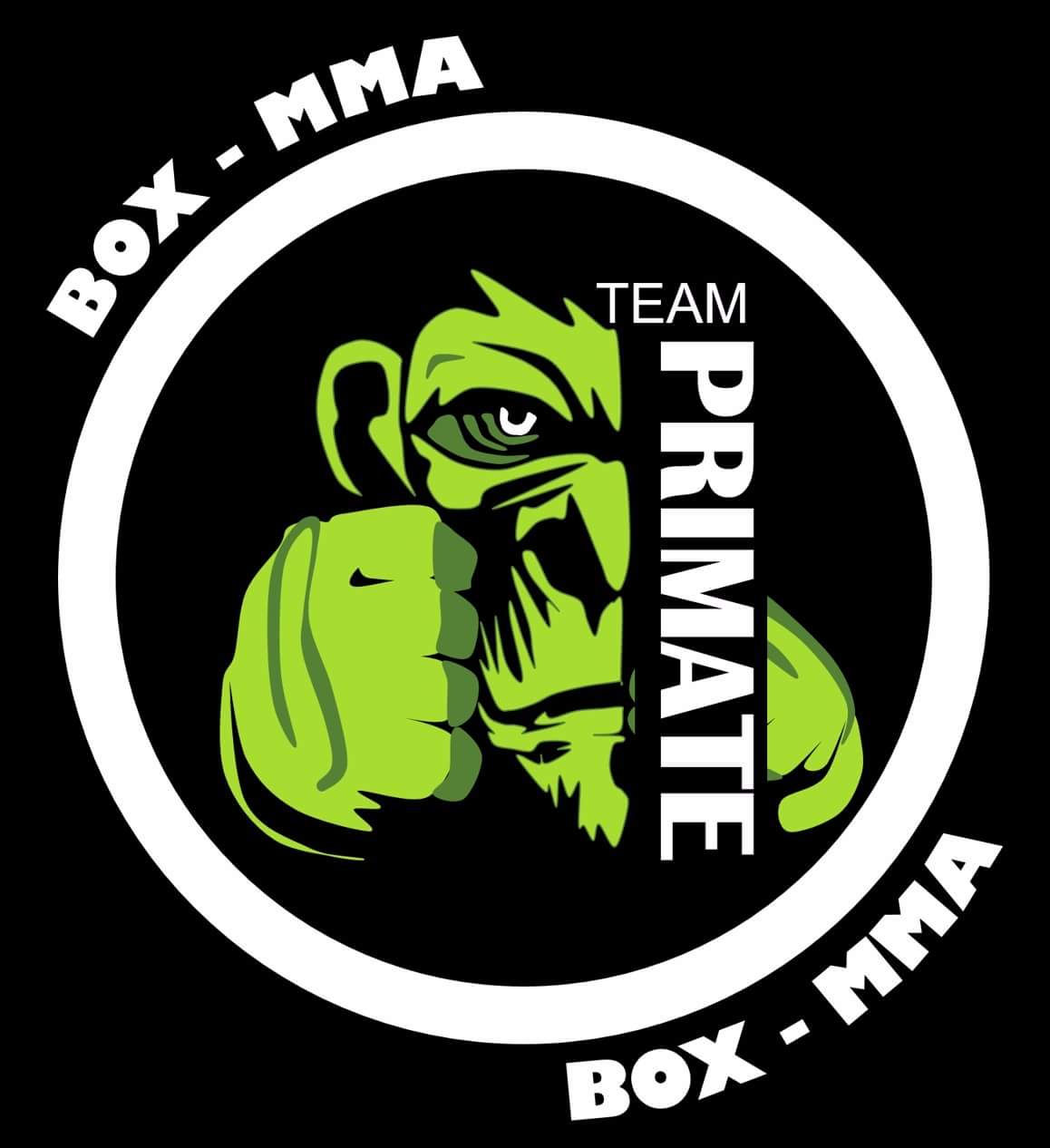 Team "PRIMATE", BOX – MMA
---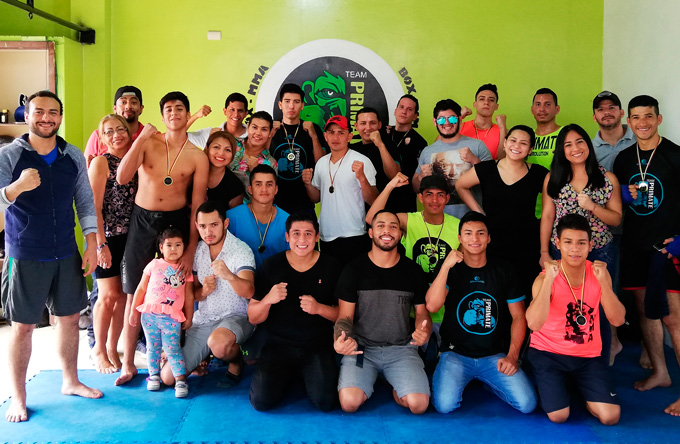 Somos una familia amantes al boxeo y a las artes marciales mixtas (MMA – por sus siglas en inglés ).
// We are a family that loves boxing and mixed martial arts (MMA – for its acronym in English).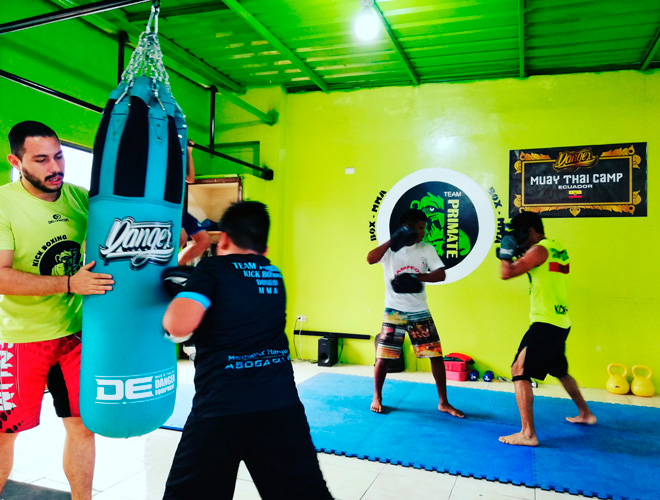 Impartimos clases de MMA, que incluye: trabajo funcional, kick boxing, lucha, boxeo y sumisiones para todas las edades y géneros (mujeres y hombres).
// We teach MMA classes, which include: functional work, kick boxing, wrestling, boxing and submissions for all ages and genders (women and men).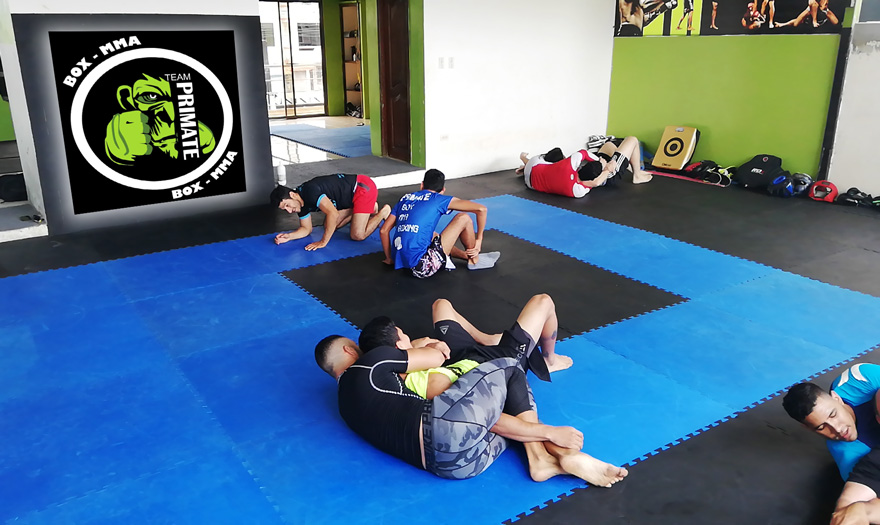 Entrenamos a más de 50 alumnos diariamente. Hay horarios donde entrenamos a gente con bajos recursos económicos quienes comparten su experiencia con toda la familia PRIMATE.
// We train more than 50 students daily. There are schedules where we train people with low economic resources who share their experience with the entire PRIMATE family.
Fomentamos deporte!
---
ACERCA DEL INSTRUCTOR / about the instructor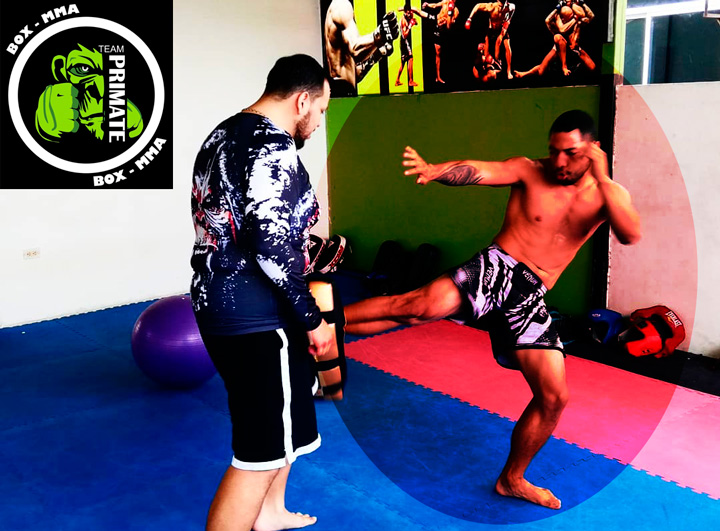 Gustavo Santos es un joven ecuatoriano (27 años) pionero en Manta de las artes marciales mixtas.
Inició a entrenar desde los 13 años de edad en clases de box dictadas por la Liga Deportiva Cantonal de Manta.
"Soy mantense #CholoPataSalada "
"Todos deberían intentarlo. Al momento de ponerse un guante y golpear un saco, te das cuenta de que es una sensación agradable. Es un deporte con mucha energía positiva, no "de calle" como suele percibirse".
"Subirse a un ring es totalmente diferente que jugar fútbol con 11 compañeros. Ahí es uno contra uno es un combate cuerpo a cuerpo. Eso debería reconocerse también". Hay gente con la que entreno hace varios años ya.
También hay lugares de la provincia (Manabí) donde no encuentras éste tipo de deporte, así que me gustaría ir a esos espacios y fomentar la actividad.
https://www.instagram.com/p/BoG6hKuFGtUSLbSnl-KaSV9bV2p-U8PqJfpc3U0/?taken-by=gustavoaldok191
// Gustavo Santos is a young Ecuadorian (27 years old) pioneer in Manta about mixed martial arts.
He started training from 13 years of age in boxing classes dictated by the Cantonal Sports League of Manta.
"I am mantense #CholoPataSalada"
"Everyone should try it, when you put on a glove and hit a sack, you realize it's a nice feeling, it's a sport with a lot of positive energy, not "from the street "as people usually perceive it."
"Climbing into a ring is totally different than playing football with 11 teammates, that's one against one, it's a hand-to-hand fight, that should be recognized as well." There are people with whom I train several years ago.
There are also places in the province (Manabí) where you do not find this type of sport, so I would like to go to those spaces and encourage the activity.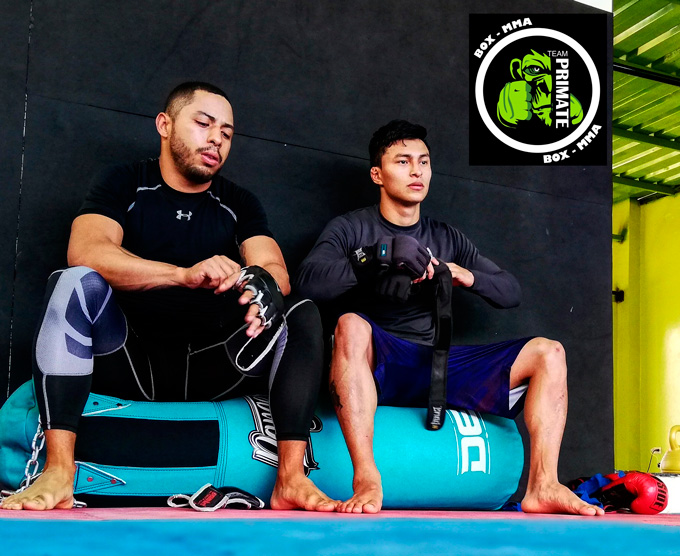 ---
ACERCA DE LA ACADEMIA "PRIMATE" / about the academy
Todo inició como un proyecto de él y dos amigos más que se reunían a practicar este deporte, hace ya 3 años (2015).
Antes de emprender, la experiencia de impartir clases en otras academias también complementó su nivel técnico.
La primer regla de la academia es que no se puede usar esto para hacerle daño a nadie.
Al momento, no ha habido ningún problema con alumnos fuera del gimnasio. Sería ideal abrir otro Primate (academia) más céntrico en Manta y alrededores.
Tal vez 2019 es el año!.
// It all began as a personal project with two more friends who met to practice this sport, 3 years ago (2015).
Before starting his own gym, the experience of teaching classes in other academies also complemented his technical level.
The first rule of the academy is that you can not use this to hurt anyone. At the moment, there has been no problem with students outside the gym.
It would be ideal to open another primate (academy) more central in Manta and surroundings.
2019 might be the year!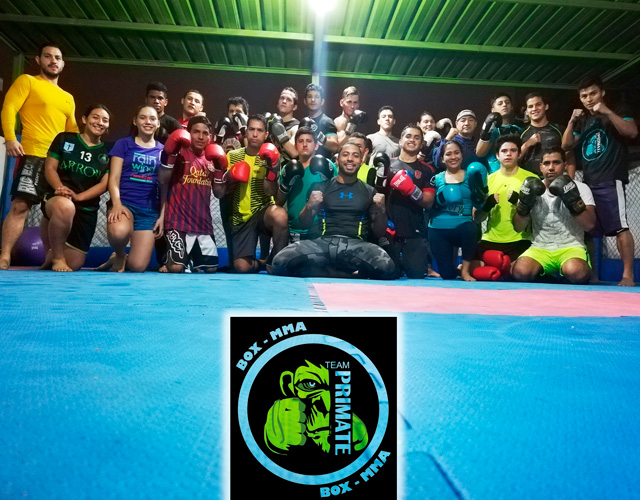 ---
Éxitos @gustavoaldok191
(1158)