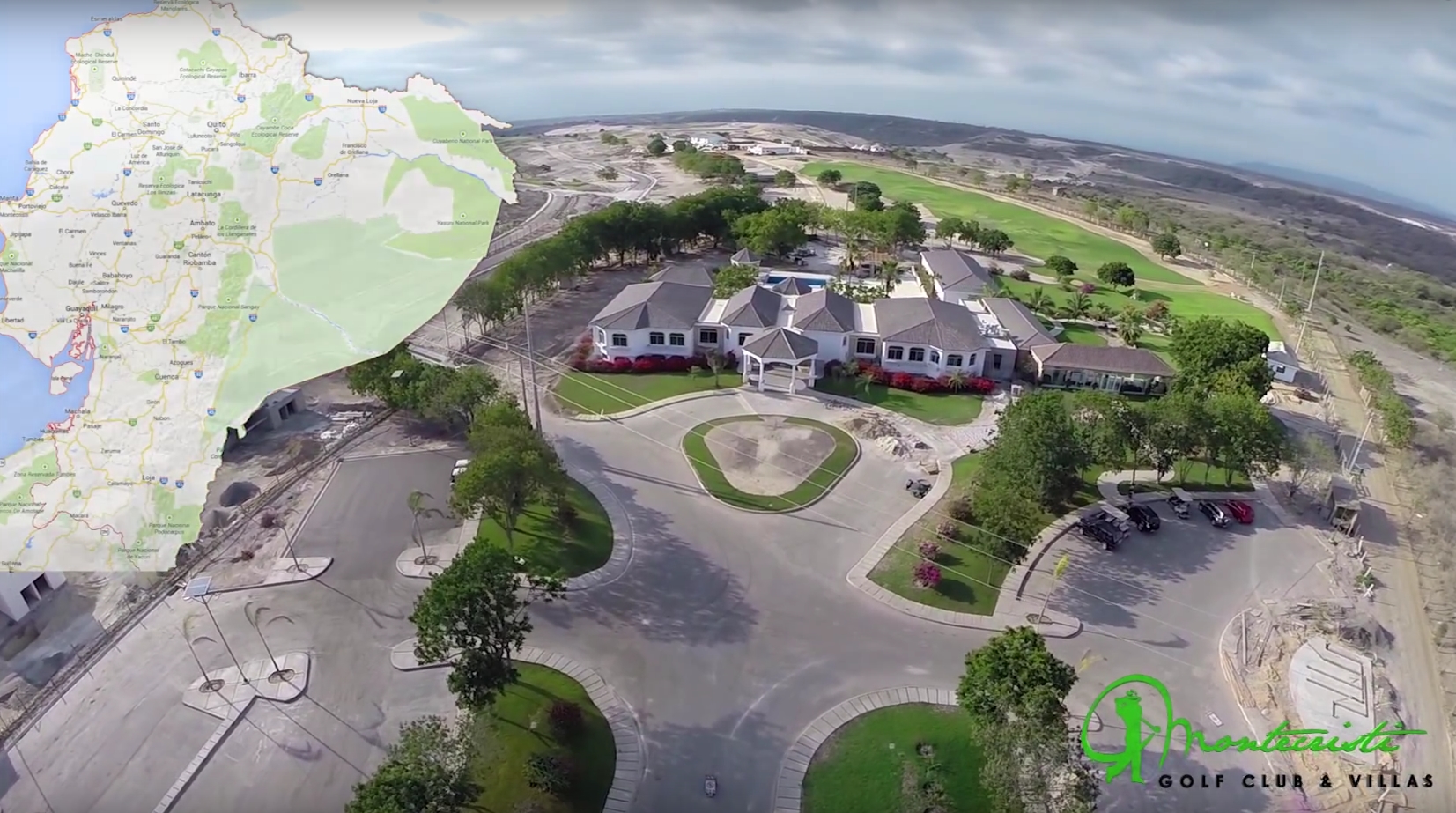 Montecristi Golf Club & Villas
Urbanización Privada

Restaurante, Campo de Golf..
Conceptualizado en ofrecer "UN NUEVO ESTILO DE VIDA", este producto deportivo, paisajista e inmobiliario no tiene comparación alguna en la provincia de Manabí. En solo 20 meses de ventas, se ha alcanzado la cifra RECORD de 400 lotes vendidos, principlamente a los mercados de Manta, Quito y Portoviejo en ese orden.
El proyecto se ha convertido por comentarios de los mismos clientes, en el "CUMBAYA" de Manta. En su género, el "MONTECRISTI GOLF & VILLAS" se suma a las 9 canchas existentes en el país, ubicadas principalmente en Quito y Guayaquil, con una adicional en la ciudad de Cuenca.
Como producto combina lo inmobiliario con el campo de golf haciendo de este su principal diferenciación.
El mega proyecto se ubica en el corazón del área metropolitana denominada "Ciudad Alfaro"en la ciudad de Montecristi, con su entrada principal a escasos 350 metros de la vía principal E9 y a solo 12 kilómetros de la ciudad de Manta.
VIDEO GALLERY
Tour Video
Development Video
Golf Course Lots, Villas & Condos
9 miles away from the Pacific Ocean.
18-hole Golf Course, Par 72.
14-acre Club House & Driving range facility.
11-acre Private Beach Club.
Golf course lots average 8,000 sq. ft. starting at $55,000
Villas & Condos starting at $120,000
U.S. Dollar economy.
Tropical climate paradise, 300 sunny days per year, average annual temperature 77(degree symbol) F.
$25,000 minimum investment to apply for permanent residence.
– See more at: http://www.montecristigolfclub.com/#sthash.zOtZ8DOz.dpuf
Montecristi Golf Club & Villas
Km 2.5 vía Montecristi – Manta, 130902,
Montecristi, Manabi, Ecuador
(407) 900-1309 (USA)
+593 5 25 900 20 (ECUADOR)
info@montecristigolfclub.com
www.montecristigolfclub.com –
(49)